THE FIRST SECRET TO SUCCESS IS KNOWING WHAT YOU WANT
If you want to succeed in life, identify your real goal. Identify what is it that you're really going after.
And now I know you're thinking Magic, I already know what I want in life. I'm already going after it, but it's still not working. And if that's the case, I'll tell you, you haven't identified your real goal.
You're not going after what you really want or you don't have a proper understanding, a full understanding of what your goal really is. Or your goal might be misplaced. You may not even realize you are chasing the wrong goal and that's why you're not reaching them.
And I'm saying this because I went through this myself for a long time. I was totally confused. I was focusing on wrong things and that's why success was never coming to me.
NO ONE TEACHES HOW TO SUCCEED IN LIFE!
Your schools won't teach you. Colleges won't teach you. Your parents won't talk about this. Your friends won't talk about this.
This is more relevant today than any other time, people actually throw you off – people confuse you. They take you away from your goal and that's why most of us, we are always struggling.
We're trying things, we're doing our best, but we are not reaching our end goal and that's why I created this video because I want to make sure you understand that you might be chasing the wrong goal.
IF YOU ARE NOT REACHING YOUR GOAL – DO THIS…
If there is an area where you're struggling, in personal or professional life, and you're not reaching your end goal, Stop. Reevaluate your goals, take another look at them and make sure you have the right end goal.
Make sure you are true to your desire. Doesn't matter how shallow it looks. Doesn't matter what people are going to say. It doesn't matter what your husband, wife, parents, children are going to say. You have to be true to yourself.
PEOPLE MAY DISLIKE YOU IN SHORT RUN BUT WHEN YOU SUCCEED THEY WILL BE PROUD OF YOU AND WANT TO BE WITH YOU.
SO IGNORE THEIR DISAPPOINTMENT IN THE SHORT RUN AND FOCUS ON YOUR GOALS.
People might dislike you in the short run, but when you will be successful, when you will reach your end goal, everybody will be proud of you.
And then when you have success, when you have power, you can have more people.
Everything changed for me. The minute I identified my real goal. Until that day I had no money. I used to sleep on airport floors. My friend would feed me. My clients were benefiting, but I was not benefiting. I was broke.
The minute I identified my real goal, which was to make money for myself to grow my business, everything changed. I started making money. I started getting more clients. The more my business grew, the more people I could help and as a result.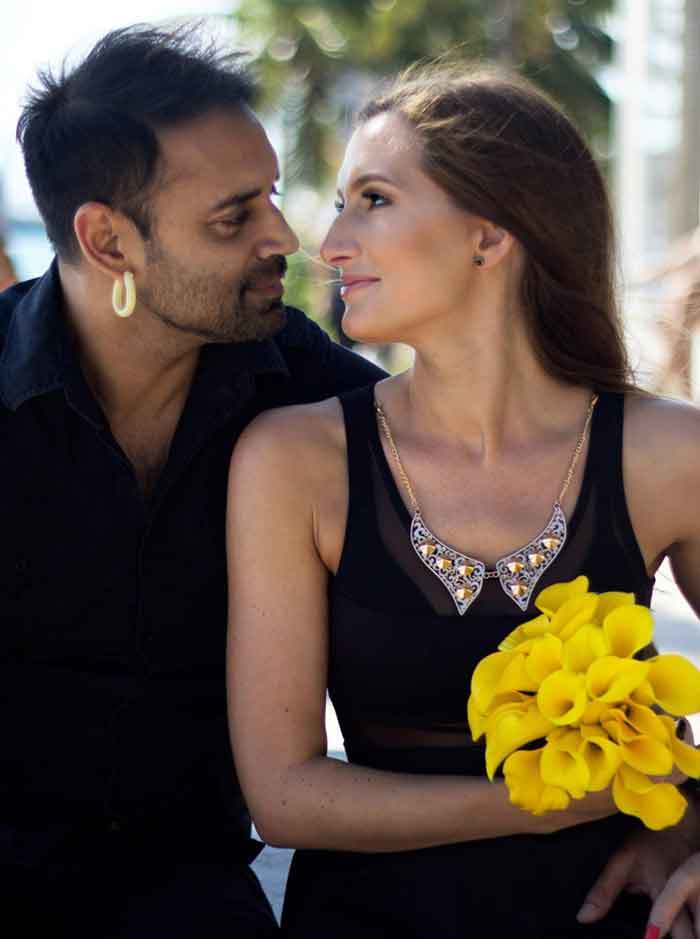 Now, I am living a great life. I own this beautiful apartment. I own multiple properties like this all over the world. I travel six or seven months a year because that's what I enjoy. I go to the greatest spots, have great vacations, do great things and live a great life. Only because I identified my true goals.
At the same time, I do a lot of great work. I help a lot of people I do a lot of charity. I never talk about that. I don't want to talk about it now, but I want to give you an insight. That once you identify your true goals and you accomplish them, life changes. You live a great life. You buy great things, you help a lot of people. You make this world a better place.
But the majority of people can't do this because their goals are misplaced. And I can't give you a better example than this. I can't tell you a better story than this that's going to motivate you to reevaluate your goals, to be proud of our goals, to chase them and not stop until you have everything. Because once you have, everything is the day you can become a true influencer. That's the day you can really make a difference in this world.