5-Step BUSINESS PLAN FOR BEAUTY AND COSMETIC PRODUCTS
In this tutorial, I will give you a strategy to make big money with your beauty and cosmetic products. I am talking about going from zero to a multi million dollar in sales.
In this lesson, I am giving you the strategy I gave to one of my clients who has her own perfume line.
We executed this strategy and it has changed her business drastically.
Step 1: Getting Initial Sales
First, step obviously is to start getting some sales.
For this step, I recommend that you hire an expert to run ads online. Don't worry about making money for yourself here.
Everything you earn here use it to pay your staff, AD expenses and reinvest for more exposure.
This is especially useful if you are someone with little to no marketing experience. You can get stuck at this level for a long time.
Even if you do not want someone to sell, have them at least collect emails for you and then start selling to your email list.
If you want to learn how to start getting sales then watch this: https://www.youtube.com/watch?v=taU-Zwd-y68
Step 2: Getting Second + Continuous Sales
Now you have your own customer list. These are people who purchased your products. 
Figure out a way to sell more products to them. Everything you earn from this second sale will be your profit. 
You already have their contact information you do not have to spend any money on ads to reach them. You just have to send an email or make a phone call to get additional sales.
Here are a few strategies you can use to sell more products to them:
A. Offer a quiz For personalized order.
For example, if you are selling haircare products you could ask your customers the reason they are buying the products.
Is it to get more volume, to regrow hair, to repair hair damage or style for a party, etc.
You ask them a series of follow up questions to get more details on their hair type, hair color etc.
Then  you recommend a product that is just right for them based on their responses. 
They will be more willing to buy what you recommend because it is specific to their needs.
Adoreme used this strategy initially to grow its user base. Most women struggled with finding the right bra for themselves.
Adore me offered a unique quiz to help women identify the right bra before ordering.
I personally know women who loved this feature because they felt they will finally get a bra that is right for their body.
Here is an example of their style quiz:
http://www.adoreme.com/quiz/step/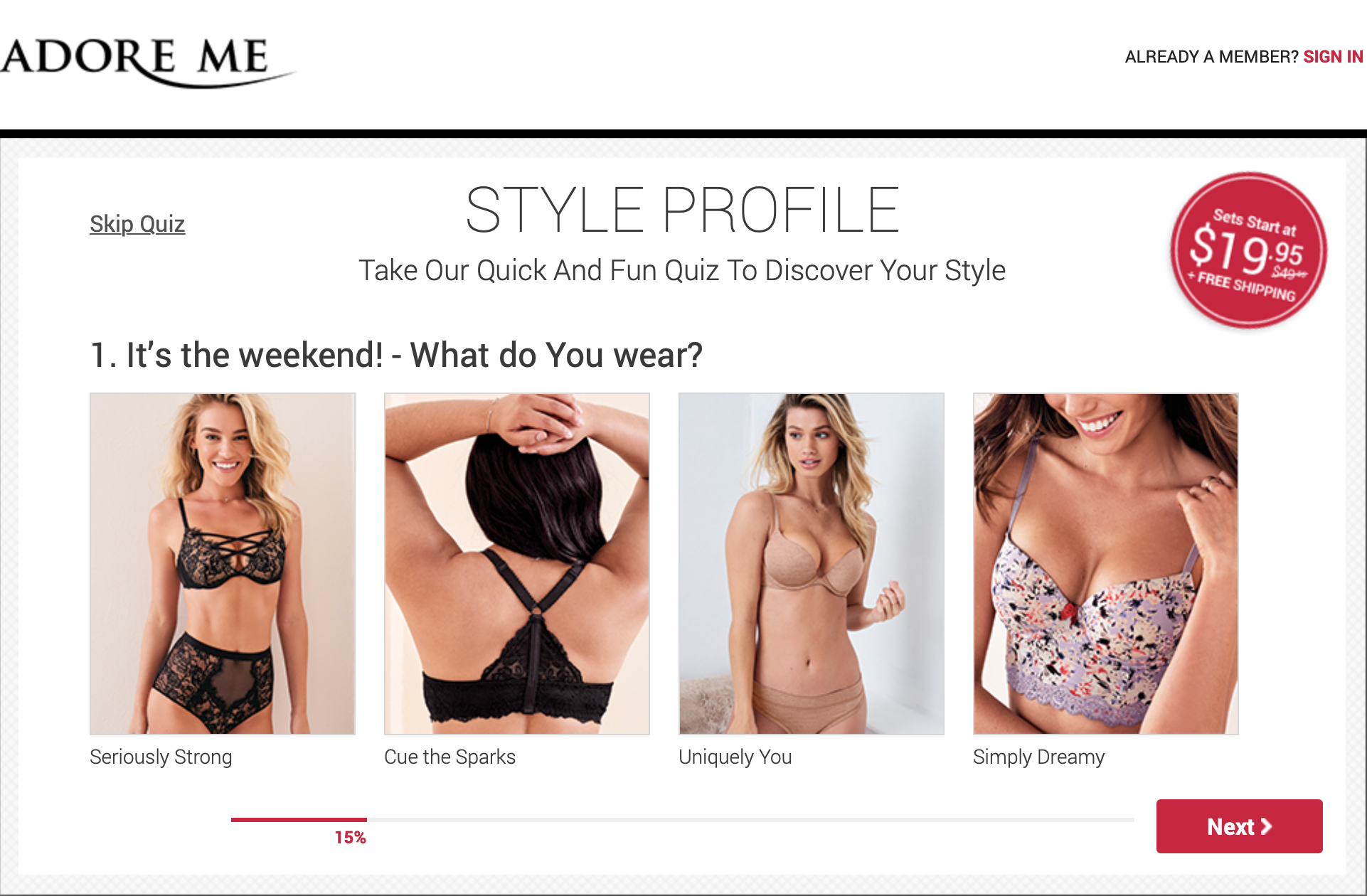 I personally like fitting quiz better than style quiz.
I feel fit is way more important than style. Ideally, you should incorporate both of them, it is easy to do that.
Here is an example of it:
https://www.thirdlove.com/pages/fit-finder#/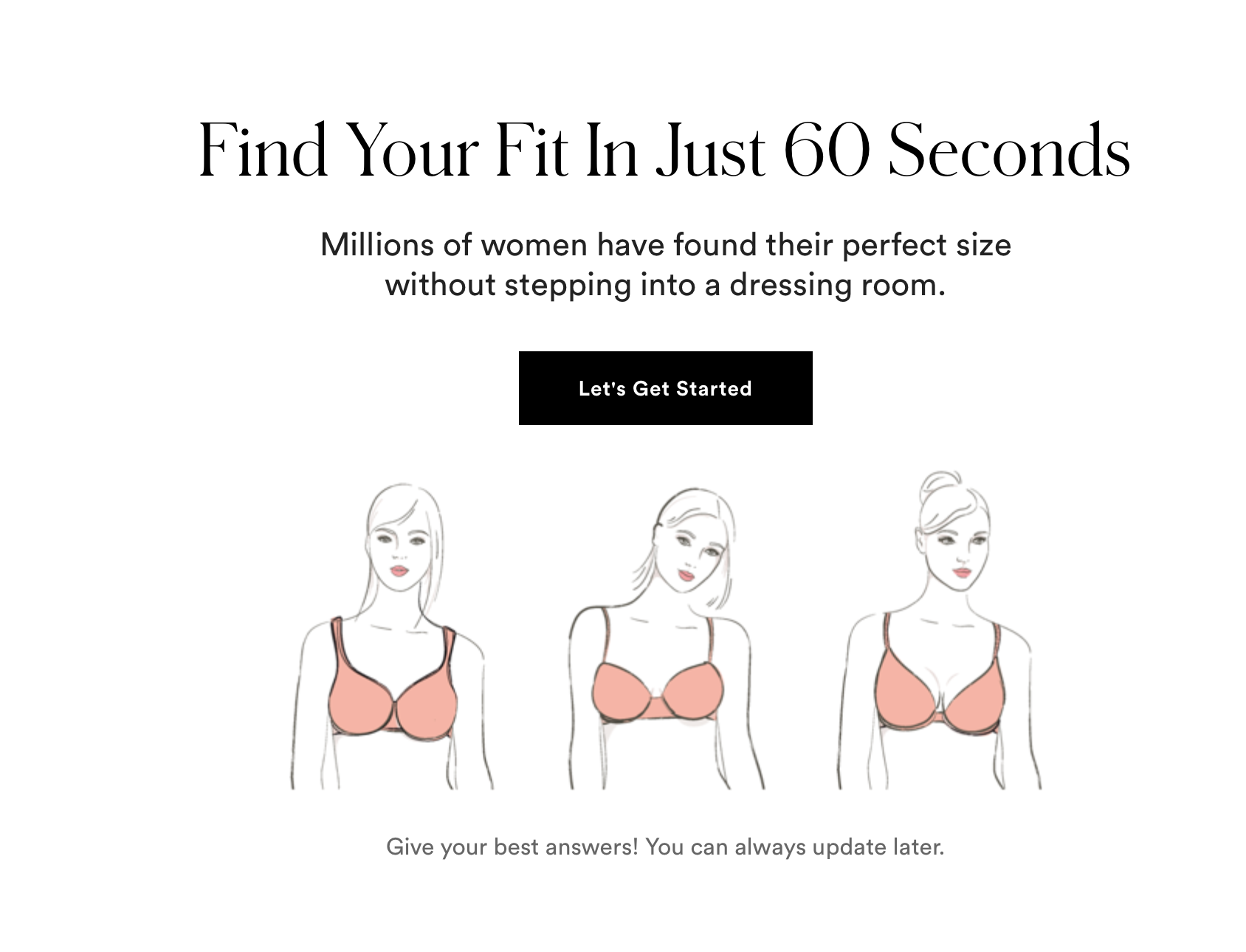 So use this strategy to create personalized sales experience and get more sales.
I HAVE A GREAT QUIZ PLUGIN FOR WORDPRESS. I PAID A LOT OF MONEY TO GET IT CODED FOR ME. THERE IS NO OTHER PLUGIN LIKE THIS OUT THERE. YOU CAN GET IT FOR FREE HERE: https://go5x.com/free-quiz-plugin/
B. Trap them with incentive.
Caboki does this really well. Every time you buy a product from them, they give you a certain amount of dollar credit for future purchase. 
This makes you feel that you already have $3-4 sitting in the account and so you place a repeat order with them.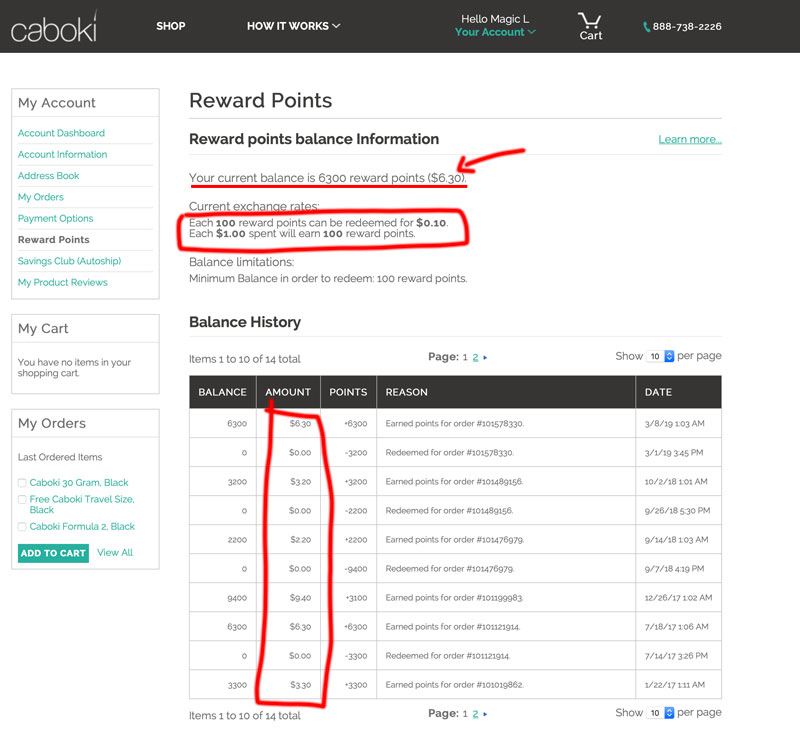 You can also offer a discount coupon but from my tests giving dollar credit in accounts way more effective than discount coupon.
Also, make sure the credit you give them is dollar value and not just points. The dollar makes more sense to customers.
When they buy a product using the discount make sure they still get a new dollar credit. This will keep them trapped for life in the buying cycle.
I know this well not because it is working great for my clients but because I am a victim of this trap myself
DISCOUNT COUPONS:
You could also send discount and bulk buying coupons to your customers.
FREE + SHIPPING OFFER:
You could also sell them more products using FREE + SHIPPING model.
In this model, you do not charge for the product but just shipping and handling.
You basically make money as handling fees.
This is a great way to get rid of extra or expiring stock.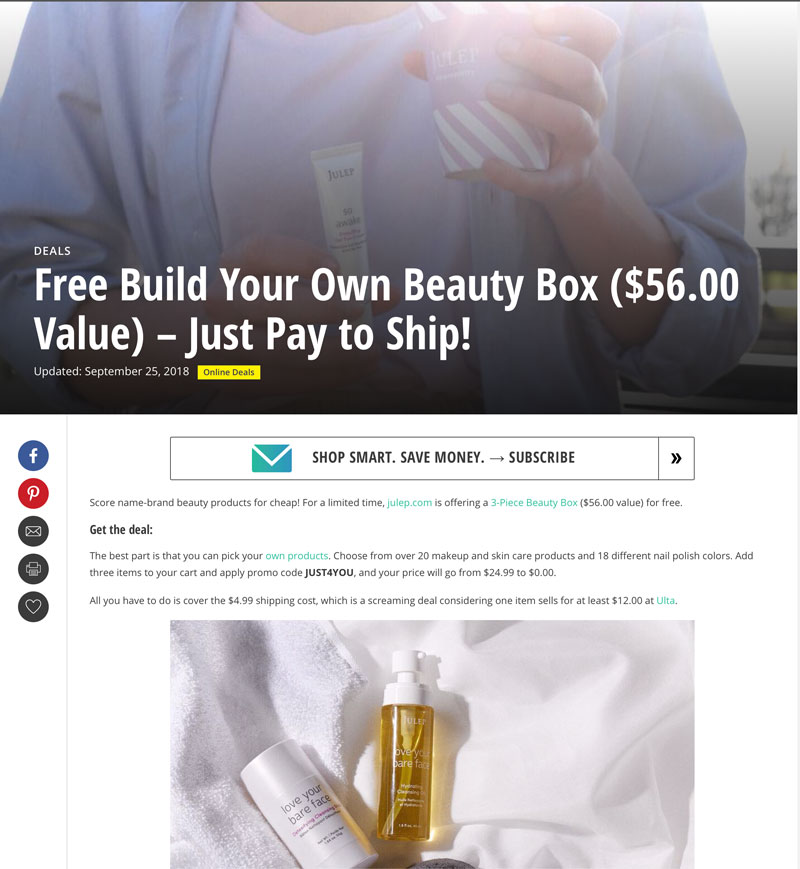 PAY WHAT YOU WANT OFFER:
On my favorite way to make money these days is to use PAY WHAT YOU WANT strategy.
In this option, you tell the customer to pay what they want.
This works great for a new product or to bring back customers who have not purchased for a while.

When you tell people to pay what they want, people generally pay good money.
They respond to your generosity with theirs.
I generally price my product at a higher price because people will always pay you less than the price.
So if you say your product is worth $100 they will pay you $20-30 and even 50.
But if you say you have a product for $50 they will not pay you $50.
I use Smart Pay Cart From DigitalAccessPass.
This is one of the best shopping cart with great sales features and best customer service.
SmartPayCart has the option to use Pay What You Want on your site.
You can get this shopping cart here: https://smartpaycart.com (I do not earn any commission for this referral)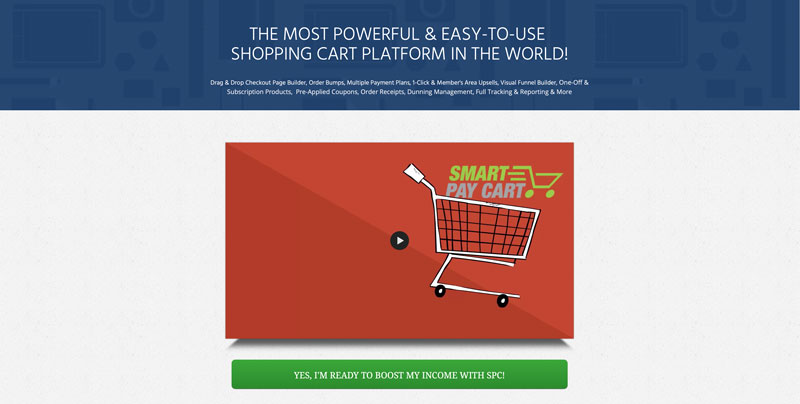 There is another great tool you can use to get additional sales.
There is a plugin called spin to win.
Basically, you can program it so when your repeat customers can play the game of spinning wheel and win a special prize.
It could be anything from free shipping to a 20% discount. Here is an example from Neilpatel.com website:
You can get this plugin here: https://spintowinreward.com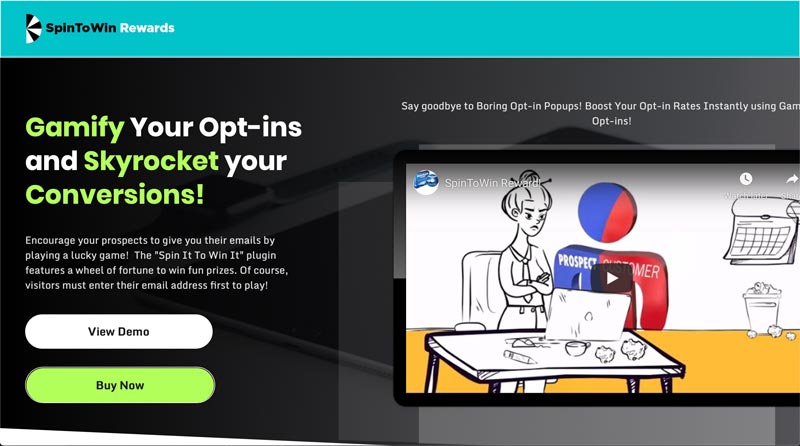 In addition, you can make a little extra money under shipping and handling but 99% of the time you will make enough money to not have to worry about charging extra shipping and handling.
These strategies will get you extra sales which is your profit now and also will create a sales loop of getting regular repeat sales.
C. Start A Competition + Giveaway.
Now that you have a list of buyers encourage them to participate in social media.
Create a competition and ask them to post a picture with your product, a story around it or success results, etc.
Promise the most upvoted or random winner to get 3 months of free supply.
This is the fastest way to get new customers without spending money on ads.
Everyone who will post a photo will ask their friends to like their post. Many of their friends will now buy it from you.
You can also start a competition where you ask them to tag a friend who could benefit from your product like Norwegian Cruise did for teachers.
You can also set up free giveaways using websites like https://www.rafflecopter.com and https://promosimple.com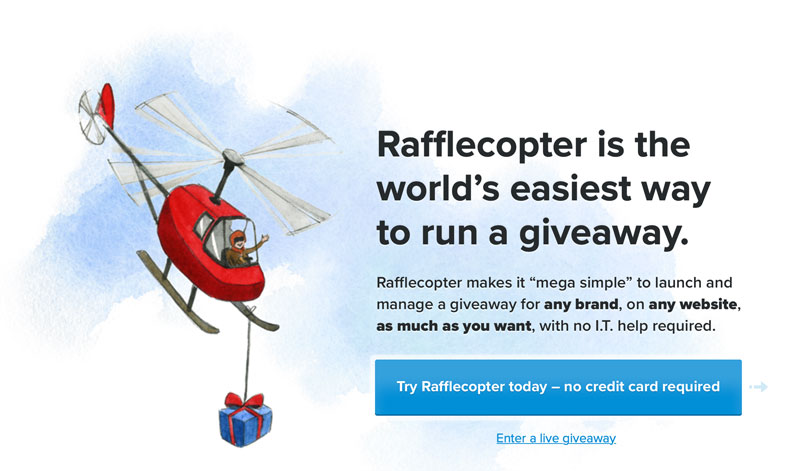 D. Get Reviews In Exchange For Goodies.
One last idea is to ask customers to write or record a review in exchange for a discount or even a free product.
This helps you get more reviews which ultimately results in more sales. The customer also appreciates freebies and by more from you.
Step 3: Hire Distributors/Agents
One of the things most businesses ignore today is offline marketing. 
There is huge money to be made offline. You can recruit distributors worldwide. 
Not only will it increase your sales but you can charge them a deposit or distributor fees anywhere from $1000 to $10,000. 
If you can recruit just 10 distributors that is $100,000 in fees in addition to product orders.
Many countries in the world would love to carry products originating out of the United States, UK, and Europe. 
There is a huge demand for imported good, especially in third world countries. 
A country like India with a population of billion people has the potential to scale your business overnight. 
But you do not have to go so far. You can start by recruiting distributors in your own region.
Step 4: Turn your product Into Income Opportunity
One of the biggest money maker in online marketing today is sales from affiliate promotions. 
There is a huge market of people who are interested to work from home today. 
Not everyone is interested in creating their own product. Most people want to promote other people's product and earn a commission.
You can start your own affiliate program and then recruit affiliates. 
Show them how they can make money by promoting your products. 
Help them start and grow their business by giving them marketing lessons. 
These days there are tonnes of free online marketing course that you can point your members to so they can learn how to make money by selling your products.
The more people promote your products the more exposure you will get ad the higher your sales will be.
You can approach social media influencers and recruit them as your affiliates.
Step 5: Place your products In Stores
Most new businesses today focus on online sales. In addition to online sales, focus on placing your products in stores. This is extra sales and extra revenues.
Hire distributors and agents in various territories to get a product placed in stores.
Hire a part-time employee whose job is to go to various stores and negotiate product placement.
If you do the above now you have a channel to bring in customers and strategy to sell them more on a regular basis. 
In addition, you have other people like affiliates and influencers promoting your products and finally, you have your products placed in stores. 
These three channels should bring you massive sales and cash flow. In addition, you will also make collect distributor fees which is an added bonus.
You can reward yourself with part of the fees and spend the rest to make your brand even stronger by placing your product in pop culture via TV and Films. 
This will give you brand a massive exposure, status and create demand.
You can use services like https://hollywoodbranded.com or http://heropp.com to get your product placed in media.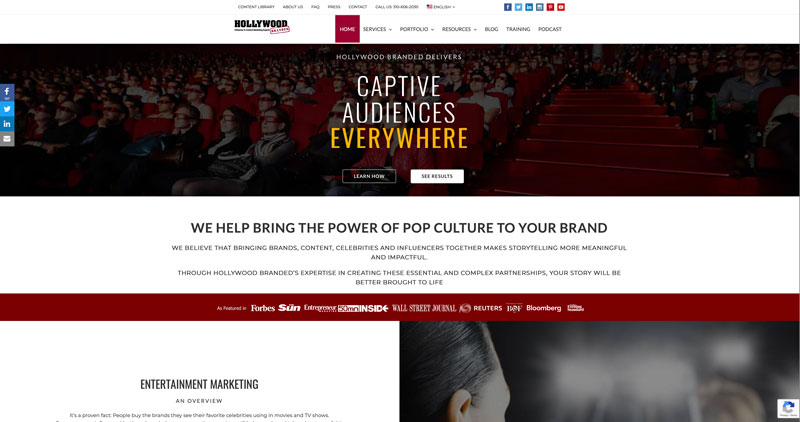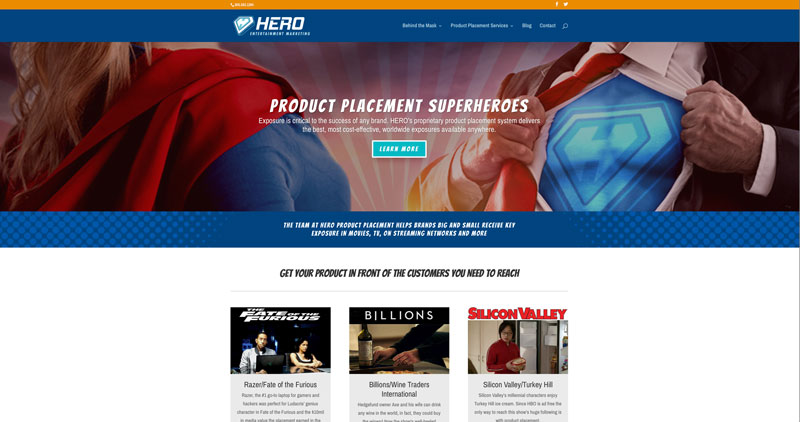 This will instantly boost your brand and give it the necessary boost to get sales.
Hope you find this strategy session helpful and it helps you to build a successful business.
Good Luck!
-Magic
Get A Step-By-Step Marketing Plan For Your Haircare, Beauty And Makeup Business
Your Information Is Safe And Private! We Do Not Spam Or Share Your Information!