10-Step Marketing PLAN FOR BEAUTY AND COSMETIC PRODUCTS
If you are here, then you already have gone through the business plan. Now the next step is to build sales and marketing plan.
Step 1: Build Customer Avatar:
The success of every business depends on how well they understand their customers. This is an important step that most businesses skip and hence they fail. Most businesses sell what want as opposed to selling what customers want. 
They market ideas they like as opposed to what appeals to their customers.
If you have a good understanding of your customers you will know: a. Exactly what to create that your customers want. b. How to position your current product so it is appealing to your customers. c. You will know exactly what to say and influence your customers into buying from you. d.You will know the social media platforms and physical stores where you will find your customers so you can target them and sell to them. And much more.
Bottom line if you spend some time building your customer avatar, knowing who they are, what their life looks like, their pain and pleasure points then you will be able to effectively target them and turn them into your loyal customers. This will become more clear as you build their avatar.
Our goal is to have an in-depth understanding of our potential buyers like this example:
SAMPLE AVATAR
Meet Eva The College Student:
Eva is 19 years old. She is a full-time student who also works part-time. 
She is very busy with school and work and does not have much time to do anything else. 
She is an independent woman who lives with two roommates. She likes to spend her time with a few close friends possible.
Eva has a Facebook and Instagram account but she does not update it as often as she would like to. 
She would like to be a popular girl on Instagram but she is not sure how to go about it because she does not have the time and money to build a strong portfolio.
Since she is a college student she does not have a lot of money and time to go to expensive salons and get a good hair cut or hair treatment. 
She is dating on and off since her focus right now is solely to finish schooling.
From this example, I know exactly how to influence Eva. Eva is a general profile for most girls in college. 
They are busy, want to have fun, get attention and have limited resources. 
With this information, I can create very specific ad campaigns for Eva and other girls like her.
For example, I can create how using my beauty products have helped girls get more attention and more followers on Instagram. 
Since my target audience is young girls, I need to brand my product and create a youthful logo.
If you look up T-Mobile their majority customers are women and that is why they use Magenta in their marketing.
I can design my ads showing a college girl sitting with her friends and looking prettiest among them all or getting attention from guys over her friends. 
I can create ads mentioning how to get a salon look without going to a salon or without spending $200 on the salon. 
I can also get success stories or testimonies from girls her age.
So you see I can create a campaign that specifically targets college girls and influence them into becoming a customer. 
Building customer avatar gave me all I needed to know to build a strong marketing and advertising campaign.
With that answer the following questions and build a strong customer avatar for your business.
Now it is your turn to build a customer avatar for your business. You can download my customer avatar worksheet here: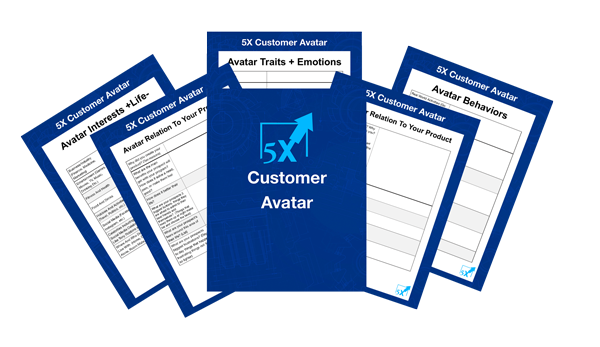 http://go5x.com/5X-Customer-Avatar.pdf 
Just answer the questions and you will have your customer avatar ready.
STEP 2: Branding + Logo
This is another important start that has a big impact on your sales and marketing. If you are trying to create a premium brand you need a distinctive name and logo. It should be something that is: 1. easy to remember 2. conveys the value 3. differentiates and stands out from other brands 4. and conveys the value Don't try to over complicate your branding. Don't make it too modern. Your branding should be memorable and understandable to 80-year-old illiterates unless you are specifically catering to a unique audience who will understand your brand. The more cohesive and consistent your brand identity is, the easier it is for others to understand and connect with your company. When creating a brand identity, you need to pick the right visuals and content to represent you and maintain a consistent style and tone to support your business' brand. Big brands succeed because they know who they are and why they exist and they make sure that we know it too. Having a strong brand identity will not help with sales and repeat sales. It will help you recruit distributors, create awareness, and sell your products in the international market. Most beginners try to skip this step or do it on their own. This is a big mistake. You are not your customer. What appeals to you, will not appeal to them. These days it is quite cheap to hire branding agencies who can help you with a good brand identity for pennies. They will gather all relevant information for your business then suggest names, logos, colors and complete branding strategy. They will even make sure that the domain name is available for your brand. This saves you a lot of effort. You can even go to a website like SquadHelp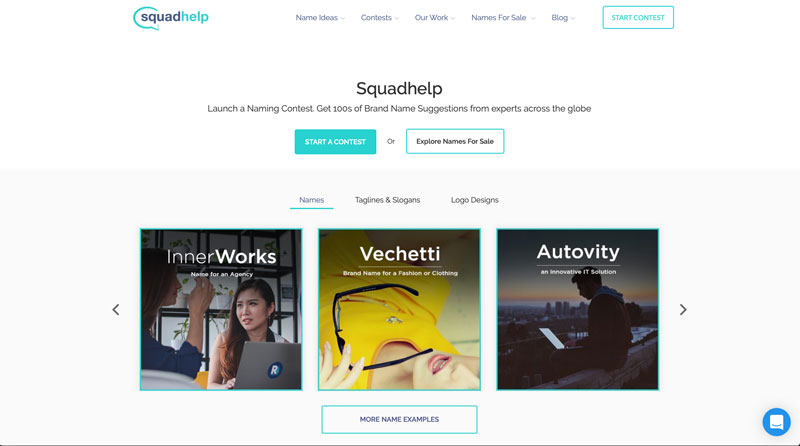 https://www.squadhelp.com
and start a content where people from all over the world suggest you name with an available domain. Take a few names you like and do a quick poll to find out which name your audience likes the most. If you have an existing customer list, facebook groups or forums you can post a poll to find winning brand identity. This is the cheapest way to have a professional brand created for pennies.
STEP 3: research Marketing Platforms To Reach Customers
The most important step is to find out where your customers are and make yourself visible on those platforms. Not all marketing platforms are equal when it comes to sales. You may have a huge Facebook following and get very little sales vs. you may have a small following on Youtube and make big money. It is important to know where your customers are and then create content and ads for that platform. The best way to discover this fast is to see where your competitors get most of their traffic from and where do they spend the most money on ads. Your competitor won't spend money in the long run or keep running the same ad for a long time unless they are making money from it. If we can find out what ad they are running, the platform they are running and where they are getting backlinks from we can model after them to get money-making traffic. We can create an ad similar to theirs and run on the same platform where they are running it. We can see where they are getting a backlink from then approach the same website to get a backlink for us.
Here are a few tools to spy on your competitor:
1. Google Alerts: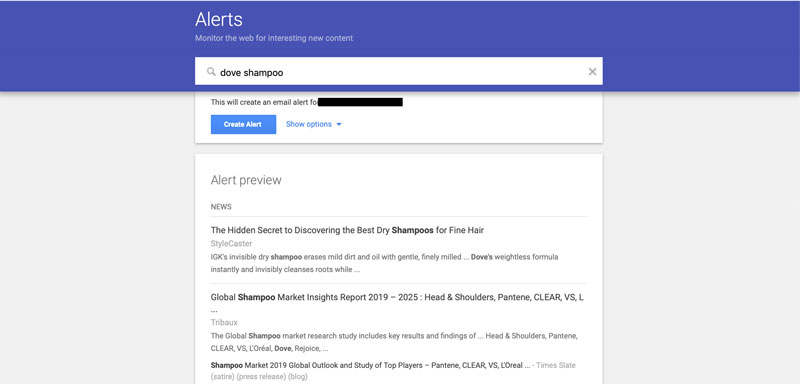 This is a free tool to monitor alerts.
You can add a specific word or brand name.
Google will tell you every time that name is mentioned.
So you can add your competitor's name or product and every time they get listed online you will get the report.
You can now get your own product and company listed on the same platform.
2. Social-Searcher: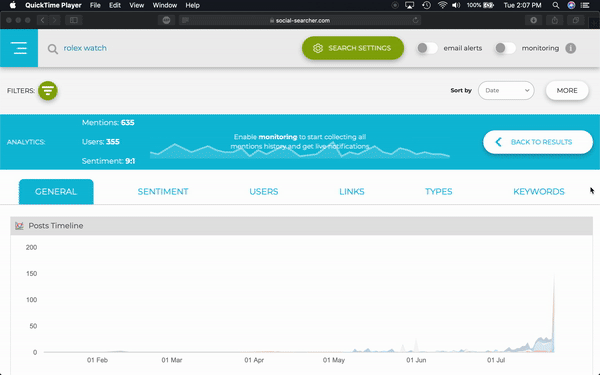 I love this website. 
This web app is one of the best spy tools to learn about what is working for your competitor and use it to your advantage.
You can go on this site and type the name of your competitor or product you are interested in.
It will tell you what platforms your competitor is posting, what hashtags are most popular, what articles are popular and negative. 
It will tell you the time of day when they post the most, it will tell you if they get more engagements for video or photo or status and much much more.
Once you identify the keywords and topics that are performing well. 
You can create some articles similar to them and post on the same platform.
You can see what did not work for them and create a post about why something does not work and appeal to people who did not like that particular content.
Bottom line this app gives you massive information to create winning content online to drive traffic.
3. SEM Rush:
https://www.semrush.com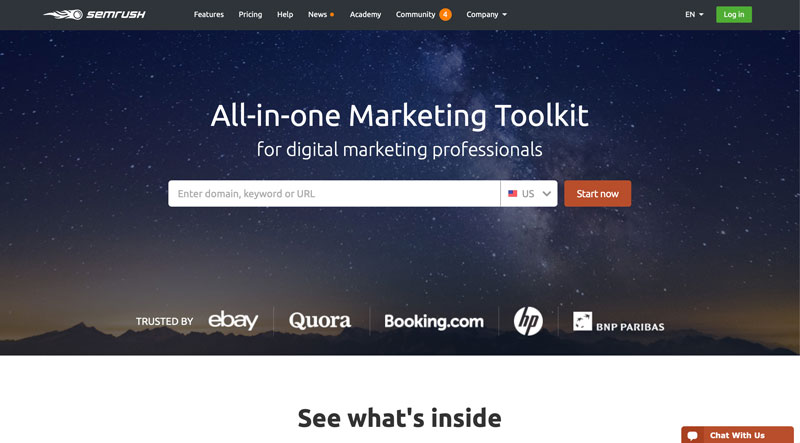 This is a paid but great tool to spy all the keywords your competitor is ranking for and getting traffic from. 
This tool even allows you to look at the ad keywords, meaning the keywords they are driving paid traffic to. 
And you can see the total traffic they are getting.
This is very helpful to know what keywords are working for them in organic search and what keywords they spend money on. 
You can use this information to build your own traffic.
There are many more tools like this. You can type "spy competitor traffic" in Google and you will find many more.
The bottom line in step 3 we need to identify the keywords or topics that your competitor is using to drive traffic. 
You also need to identify various platforms where they are getting traffic from. 
Then you build your own traffic and campaign around these keywords and platforms.
STEP 4: Build Campaign For Initial Online Sales
Now we know the topics, ad content and landing pages that are making money to your competitor. In the last step we researched what type of ads or keyword are getting them traffic, we saw the content on the page the traffic was going to and we saw the platforms that were driving the traffic. In this step, we will model as close to our competitor as we can without copying anything. So if they are running an ad with a free test offer, we will create an ad with a free test offer. We will create the content on our landing page (the page where traffic goes to) very similar to the content on your competitors landing page. If they are collecting email on this page we collect email on this page. If they have an article, we will write an article similar to theirs. If they collect emails and send emails to get sales we will create the same. Your competitor has already figured out what is working. Take advantage of this information. If it is working for them, it will work for you. Don't start testing your own strategy. Once you start getting business, you can then test your own strategies but for now, focus on getting business as fast as you can. You can go through their funnel and model after all the pages. You can also use online applications to study your competitor's funnel, see all the pages and model after them. I use an app called Funnelytics.
https://funnelytics.io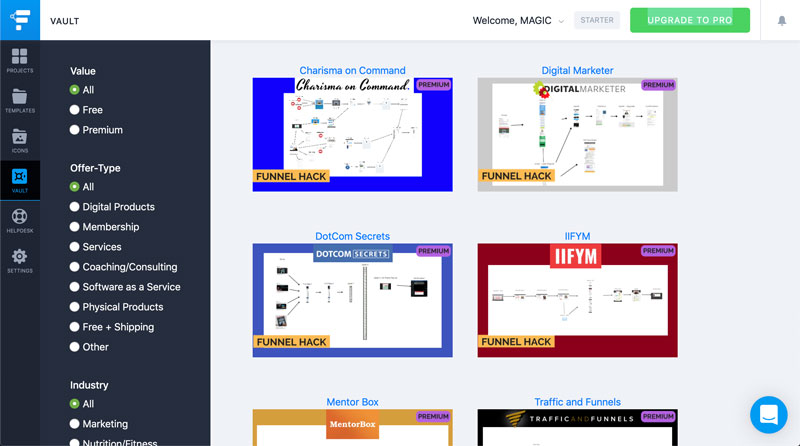 This app has complete sales funnels for industry experts in all niches. You need to look for a funnel in your industry or an industry close to it and just model after it. This will guarantee that you have a funnel, web pages, and content that are proven to convert and bring sales.
STEP 5: Run First Campaign
This is the easiest and self-explanatory step. Now that you have your ads and landing pages etc turn on the campaign and start driving traffic. At this stage test different ads, colors, headlines, and pricepoint to increase profits. I have a great tutorial on how to make money with ad campaigns. You can read it here:
https://go5x.com/how-to-make-money-online-with-ad-campaigns/
Or at the minimum watch this video
STEP 6: Building Affiliate Network
An affiliate network can make you a millionaire in no time. This is one of the fastest way to grow business once you have the right people promoting your products. There are various affiliate networks like
Clickbank
and
Commission Junction
where you can list your product for affiliates to promote. The better strategy is to find affiliates who are promoting your competitor's products and have them promote your products. There are various spy tool like
spyfu.com
that can help you find affiliates who are promoting your competitor. All you have to do is reach them with your offer and have them promote you. I like to call them. It is more personable and you can create a better connection and trust over the phone as opposed to sending an email. Most marketers, including myself, get so many offers a day that we don't even care to read the email unless we know you. Spyfu has a great article on how to research your competitor's affiliates:
https://www.spyfu.com/blog/find-take-competitors-affiliates/
Here is another article from SEMRUSH that teaches you to research competitor affiliates using their tool:
https://www.semrush.com/blog/how-to-find-affiliates-with-semrush/
But there is a way more better and powerful way to recruit big affiliates.
Research for business mastermind in your niche.
So if you are in the beauty industry find some masterminds for the beauty business. Masterminds are groups of existing business people in your industry. They get together and share what is working and help each other out. Masterminds usually work best because its members are already successful. They already have traffic and buying customers. If they send you traffic, you will make money fast. You can research on Google for business masterminds in your industry. Send an email to a couple of your competitors and ask them if they know of one. Or ask about it on forums or Facebook groups. Join one of these groups and your business will grow overnight. My business grew right after I attended my first business mastermind from a friend who runs an amazing mastermind in Miami Beach:
mastermindonaboat.com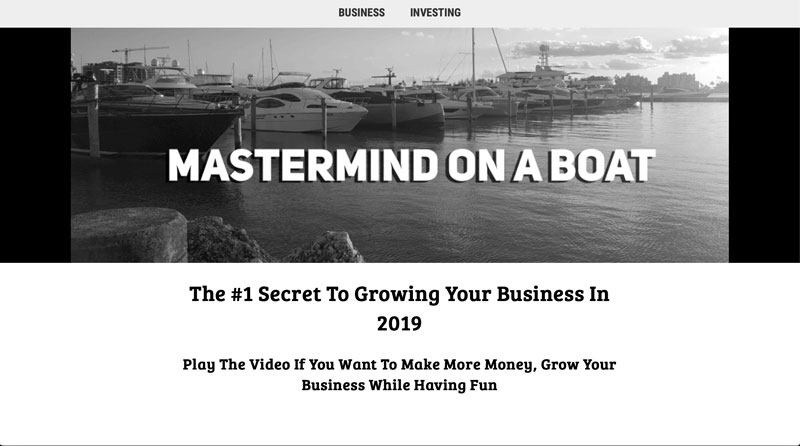 So I know how powerful this is to recruit big players in the industry as affiliates who will promote your products. And if you find there is no mastermind for your industry start one yourself. Reach out to a few competitors and invite them to create an online mastermind that meets from time to time.
Go to programs like Affiliate Sumit that happens a few times a year.
Affiliate Summit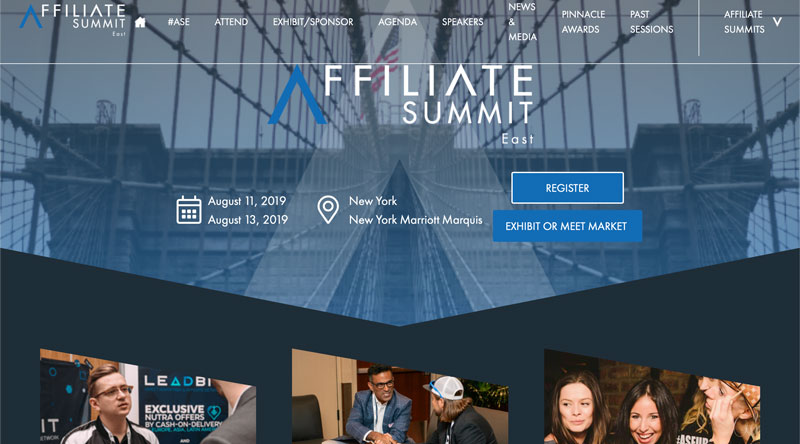 Almost everyone who goes there is into affiliate marketing. Either they are looking for products to promote or affiliates to promote their products. You can recruit a lot of affiliates at these venues. You will even run into your competitors and plan a cross-promotion with them so you both can make money. There are many more industry and marketing events where you can go and recruit affiliates. An example would be, click funnels live event that happens every year.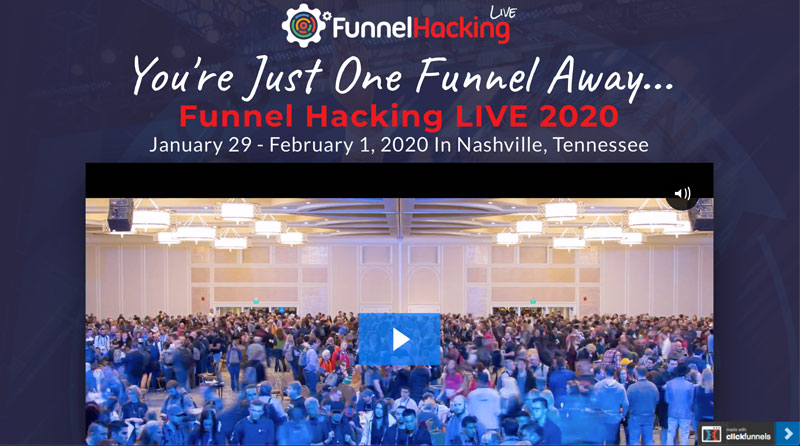 These are great places to recruit more affiliates.
And finally, go to trade fair and trade events for your industry.
Since it is specific to your industry, you will find tonnes of affiliates willing to promote your product. As you can see, affiliate marketing is more than a full-time job. So I highly recommend you hire an affiliate manager if your budget allows. This will be money well spent. If you cannot afford in the beginning start on your own and when you start to make money hire a good affiliate manager. If a good manager keeps adding more affiliates, creates exciting offers for them to promote, it will bring you more sales.
STEP 7: Product Placement In Stores
This is one of the most challenging parts of the business. Getting your products placed in stores takes a lot of work, effort, and tactics. The first thing you should do is make a list of small boutiques or stores where you would like to place your products. When possible try to get to know the owners or the manager of the store in person. I advise my clients to start planning a month or two in advance. I encourage them to meet with the managers and have a friendly chat without mentioning that you want them to carry your product. This way they do not see you as a salesperson. Ask for the store manager and request them to carry something for you, or compliment them on something about the store. Do this a couple of times until you become a friendly face to them. Then a couple of months later make the pitch to carry your products. Have the sales sheet ready when you meet them.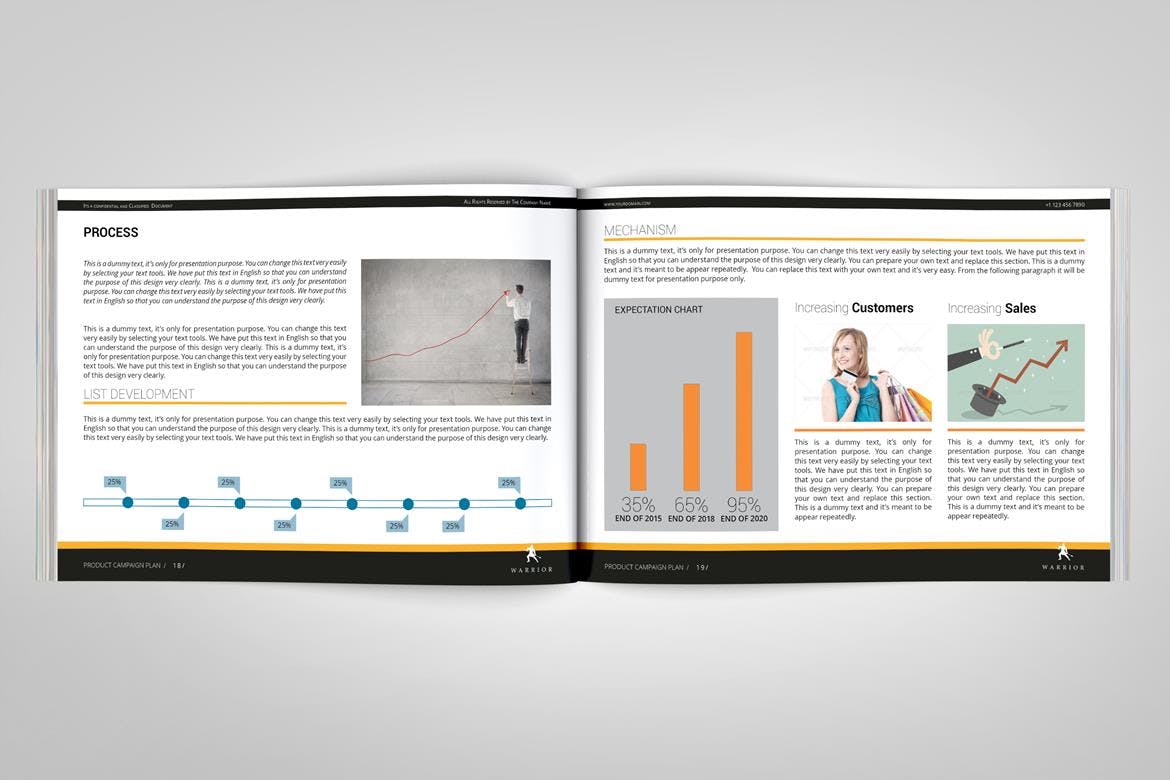 The sales sheet should give the store manager all the information they need on your product. It should have product images, how images look on the shelves, ingredients, price, margins and anything else that can help them. Bring a few samples as well.
The store wants to make a good margin on your product but they are more interested in what you will do to send traffic to them. I personally know a few store owners and managers who carry products with low margins only because the brand sends them a lot of traffic.
A lot of customers means they will sell more in addition to your product and this what they want to know. So when you meet them, share with them your marketing strategy. Tell them about any advertising, discounts, special offers you plan to use to drive traffic. Convince them that they will be getting a lot more business by carrying your product. If you have already done some sales, marketing, and even online promotions and have good numbers to show them, then show them. If you have good reviews from users, show it to them. We talked in the business plan on how to get your products placed in national media for cheap. You can let the store managers know that you plan to have your products placed in movies and TV show which will help with sales.
The more confident the manager feels in your product, the easier it will be to convince him to carry your product.
You can also commission some marketing managers who specialize in product placement to get you product placement. You can also recruit distribution firms in your industry to place your products. This will cost you a little extra margin but will get the job done.
STEP 8: PR And Product Awareness Campaign
In this stage, we are creating product awareness. This is not about running ads on Facebook to get sales. You want to run a campaign so people can find your brand, talk about it and engage with it. You can start with Press Release. I make my clients place their products in a few stores then create a press release. In this press release campaign, I will have them talk about how stores are begging to carry their products and they are not able to supply to all stores. There is no need to engage expensive PR companies. You can simply go on Fiverr.com and find a good PR writer who will also submit it for you.
Fiverr.com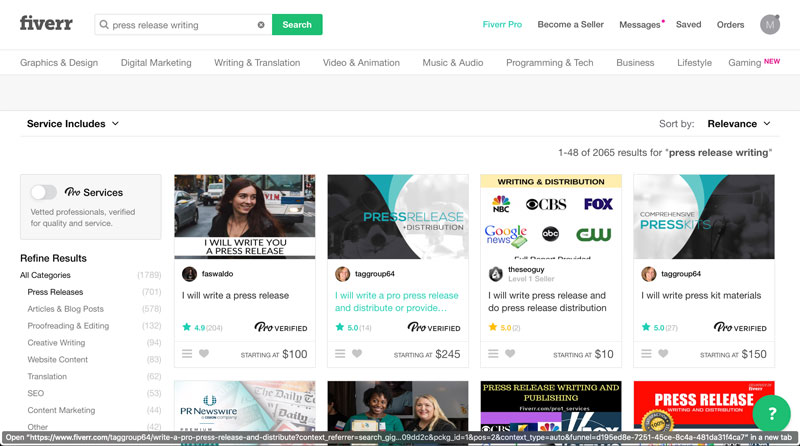 The idea is for people to think your product is popular. Next, I have them pick a charity that their audience will like then use it to promote their brand. I will have them contact local and national celebrities along with social media influencers and convince them to talk about this charity or share an image or post for a charity cause. This image or post has your logo. I will have them contact celebrities to use their products for free and post a review. Some celebrities won't do this without payment. So I ask my clients to offer a years supply for free to the celebrity they contact. This does not cost you big money upfront but can give you big exposure and big sales. Not to mention, you can now use their review on your website. There are websites that can help you find celebrities : For Social Media Influencer You Can Use:
Tribegrou.co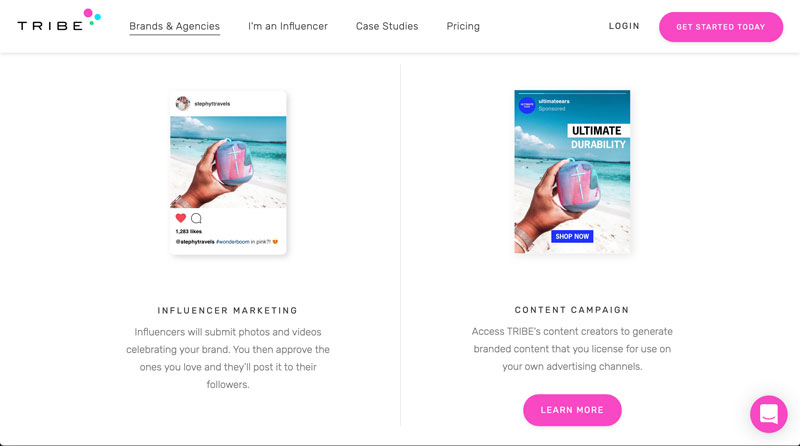 For real celebrities there are various websites like these:
Contact Celebrity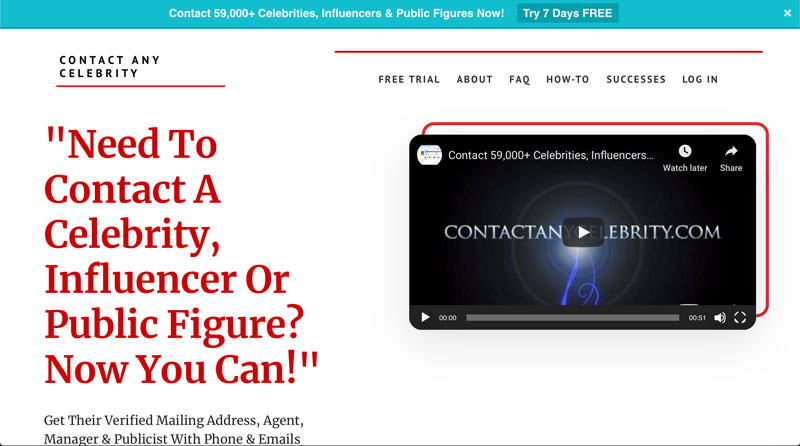 There are many more like:
TheCeberitysource.com
and
Famepick.com
Next, create a viral video. This takes a little creativity. In order for your video to go viral it needs two things:
1. It should have an element that makes people want to engage and share. You could create a controversial video. Nike is an example of that. Now people will comment and share that clip. Or have something cute and share-worthy. 2. You need a marketing machine. You need someone who has experience with getting videos viral.
You can find people who do this on
Fiverr.com
and
Upwork.com
Fiverr.com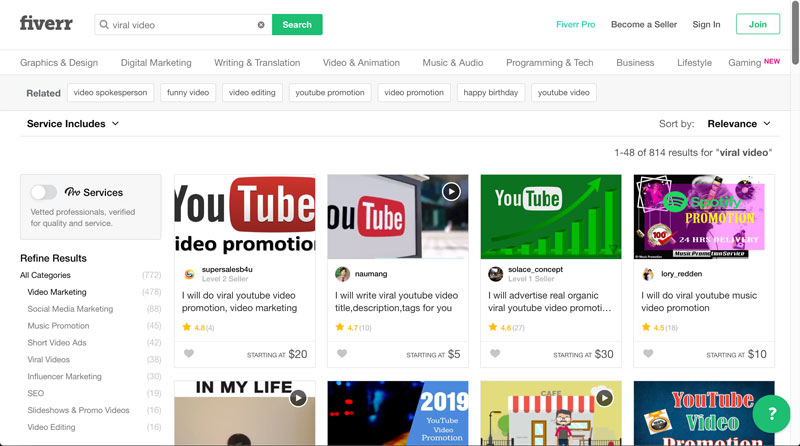 Upwork.com
Finally, you can get your products placed in TV and Movies. There are various websites and agents who can put your product in popular media and thereby getting it a lot of attention. Here are a couple of websites that you could use:
Hollywood Branded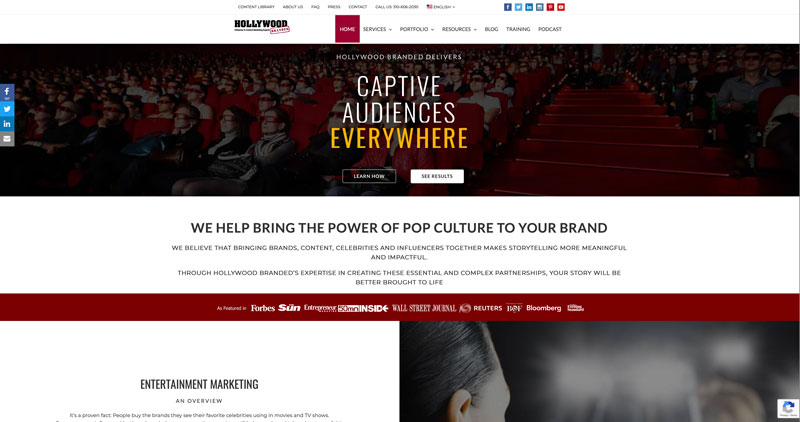 Heroapp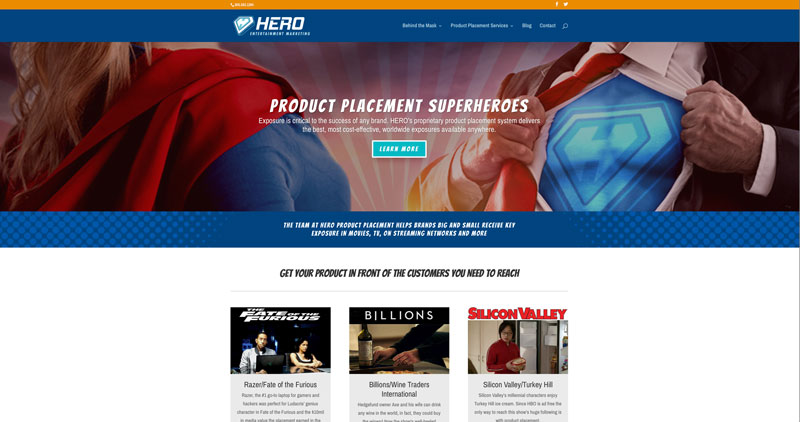 STEP 10: Recruit Distributors Worldwide
One of the things most businesses ignore today is offline marketing. There is huge money to be made offline. You can recruit distributors worldwide. Not only will it increase your sales but you can charge them a deposit or distributor fees anywhere from $1000 to $10,000.
If you can recruit just 10 distributors that is $100,000 in fees in addition to product orders.
Many countries in the world would love to carry products originating out of the United States, UK, and Europe. There is a huge demand for imported good, especially in third world countries. A country like India with a population of billion people has the potential to scale your business overnight. But you do not have to go so far. You can start by recruiting distributors in your own region.
Signup Below To Get More Tools And Lessons To Grow Your Business And Make Bigh Money
Your Information Is Safe And Private! We Do Not Spam Or Share Your Information!